"The most important investment of our time is in our people and in our youth." -Nouman Ali Khan
Connecting with our community and investing in those around us makes everything we do at Genesis that much more special, which is why we are thrilled to welcome our newest interns to the Genesis family! 
Two of the best and brightest students of Darlington County High School are joining our team for the Spring 2022 semester. Trinity Bryant will be joining us at our Pee Dee Health Carer location, as well as Tynasia Douglas at Lamar Family Care. 
On March 4, we hosted an intern signing day at The Mayo High School for Math, Science and Technology to celebrate the amazing achievements of these two students and extend a warm welcome to our team.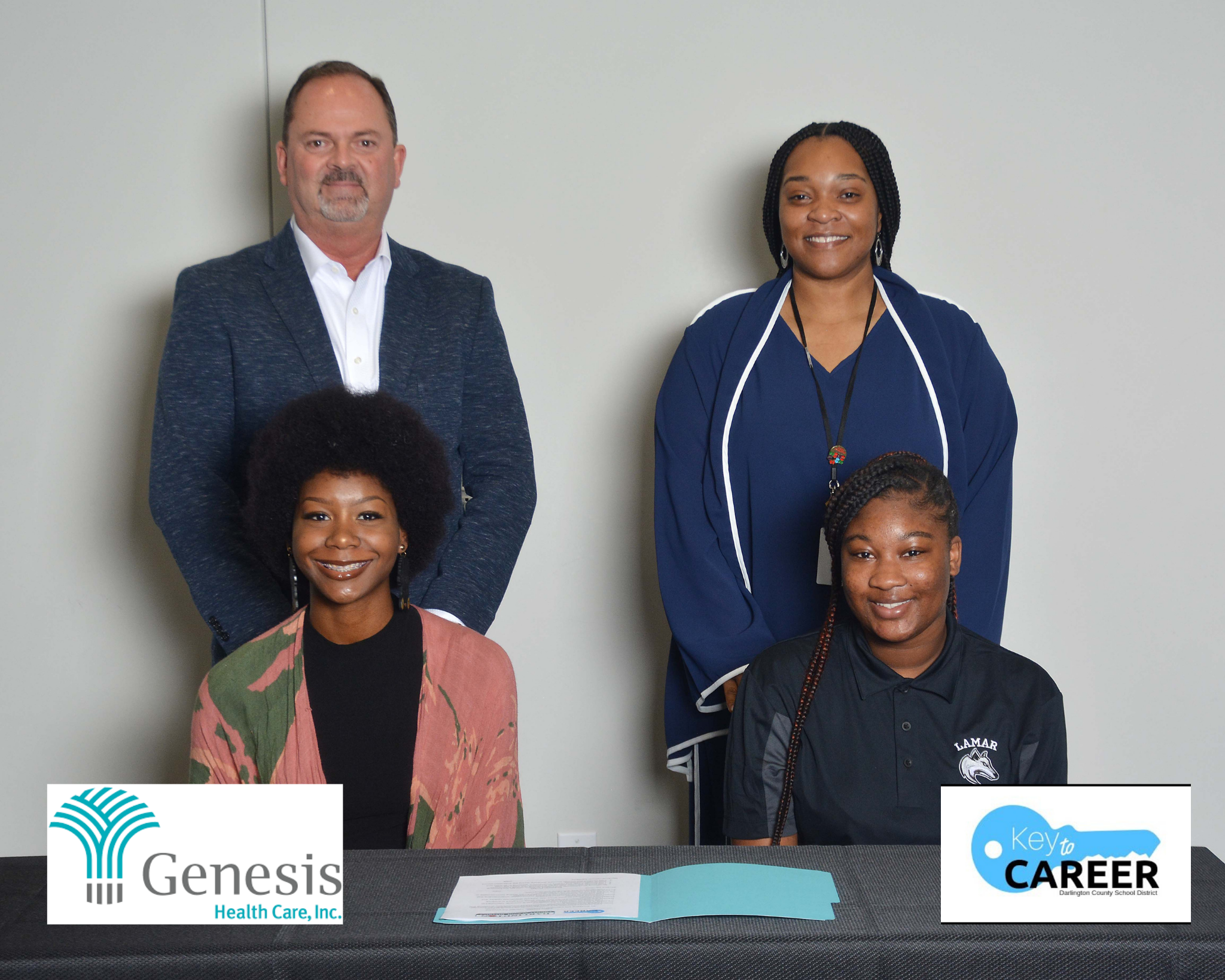 Pictured: Howard Nettles, director of community outreach and recruiting; Shanice Fowler, director of human resources; Trinity Bryant; and Tynasia Douglas.
Stop by our Lamar and Pee Dee locations to say hello to these friendly new faces! We can't wait to see all of the incredible accomplishments they make during their time with Genesis and beyond.